The Big Rock Barn Burner concert is back!
For its second year, the Big Rock Barn Burner is heating up our Calgary brewery.
Let's come together to enjoy an afternoon of live music, great food, cold beer and good company.
The Barn Burner transforms our brewery grounds into Calgary's most unique music venue. This year we are pleased to reward your ears with our headliner, Sam Roberts Band along with Leeroy Stagger, and Jacob Rose.
SOLD OUT!
All Ages event
Date: September 15, 2018
Time: Doors 3pm, Music 4pm
Location: Big Rock Brewery, 5555 76th Avenue SE Calgary AB
**Please Note: The main entrance to the brewery property is located directly on 76th Avenue S)
Ticket Cost: $35, available through Eventbrite or at the door
---
ARTISTS
SAM ROBERTS BAND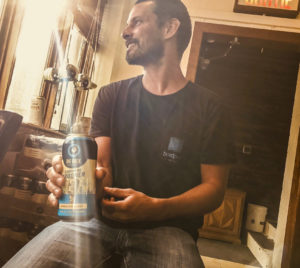 Members: Sam Roberts, Dave Nugent, Josh Trager, Eric Fares
Sam Roberts Band is a staple in the Canadian alt-rock scene. Since coming into frame in 2000, the band has seen major airtime in Canada and the United States, having multiple successful singles coming from all six of their studio albums. Sam Roberts Band's music has been described as confident, passionate, and energetic, all of which speak to the immense pleasure Big Rock Brewery has in welcoming this amazing band to the Barn Burner stage.
LEEROY STAGGER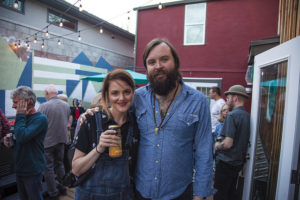 Since first making his mark on the Canadian independent music scene at the turn of this century, Leeroy Stagger has toured the world, both on his own and with the likes of Steve Earle, Pixies, Modest Mouse and Evan Dando. Although Stagger's sound has most often been tagged Americana, in reality it's always been much broader than that description might suggest. Learning to keep his art separate from any particular genre is a challenge Leeroy Stagger has confidently taken up and we are pleased to welcome his unique and beautiful sound to the Barn Burner festival.
JACOB ROSE
Big Rock Brewery is excited to welcome singer-songwriter Jacob Rose to the Barn Burner stage. Splitting his time between his home-base of Alberta, and New Brunswick where he attends St. Stephen's University, Jacob's style traverses rock, hip-hop, folk, and pop genres. Drawing influence from Mumford & Sons, Ed Sheeran, and Jack Johnson, Rose is carving out a space for his own distinct sound, exploring subjects of identity, politics, religion, and justice in his music. In 2016, his song "Marco Polo" was a finalist in the Roots/Folk and Country categories at the YYC Music Awards. You won't want to miss this up-and-comer kick off the second annual Big Rock Barn Burner.
---
SITE
Refreshments
Big Rock Beer and Cider
Food trucks
First Aid available.
Ins and Outs: No re-entry to the brewery is permitted. Once you leave the grounds, you will not be able to re-enter.
Weather: This is an outdoor concert that will take place rain or shine, so please be prepared for all weather conditions. This is Calgary, after all.
Cash and ATMs: We will have cash ATMs available on location for your convenience.
TO BRING
Water bottles, so long as they only contain water
** Please note, water and other non-alcoholic beverages will be available on-site.
Backpacks or purses
** Please note: backpacks, purses and other bags will be subject to search by our security team prior to admission into the premises
NOT TO BRING
Outside food
Animals
Hard coolers
Insensitive clothing, signs or other paraphernalia
Lawn chairs
Beach umbrellas
Tents
Beach towels and Blankets
Musical instruments
RESTRICTED
Outside beer, wine or liquor
Drugs or drug-related items
Weapons of any kind
** Please note: any of these items found on your person will be confiscated
---
GET INVOLVED!
Information about volunteer opportunities will be made available closer to the concert date.
---
Media
Our application for media requests will be updated closer to the festival.