The collaboration brew (3-Way IPA) using Cascade hops picked fresh from the Northern Girls Hopyard at Windhover Farm, and brewed by brewers from Big Rock and Common Crown, is close to complete.
"The beer is enjoying some tank time right now. We'll be canning and kegging it in the next few weeks." – Paul Gautreau, Big Rock Brewmaster
*This beer will only be available in Alberta and for a limited time. Mark your calendars for early November and stay tuned to our blog and social channels for updates on when and where.
Here's a preview of what 3 Way IPA will look and taste like: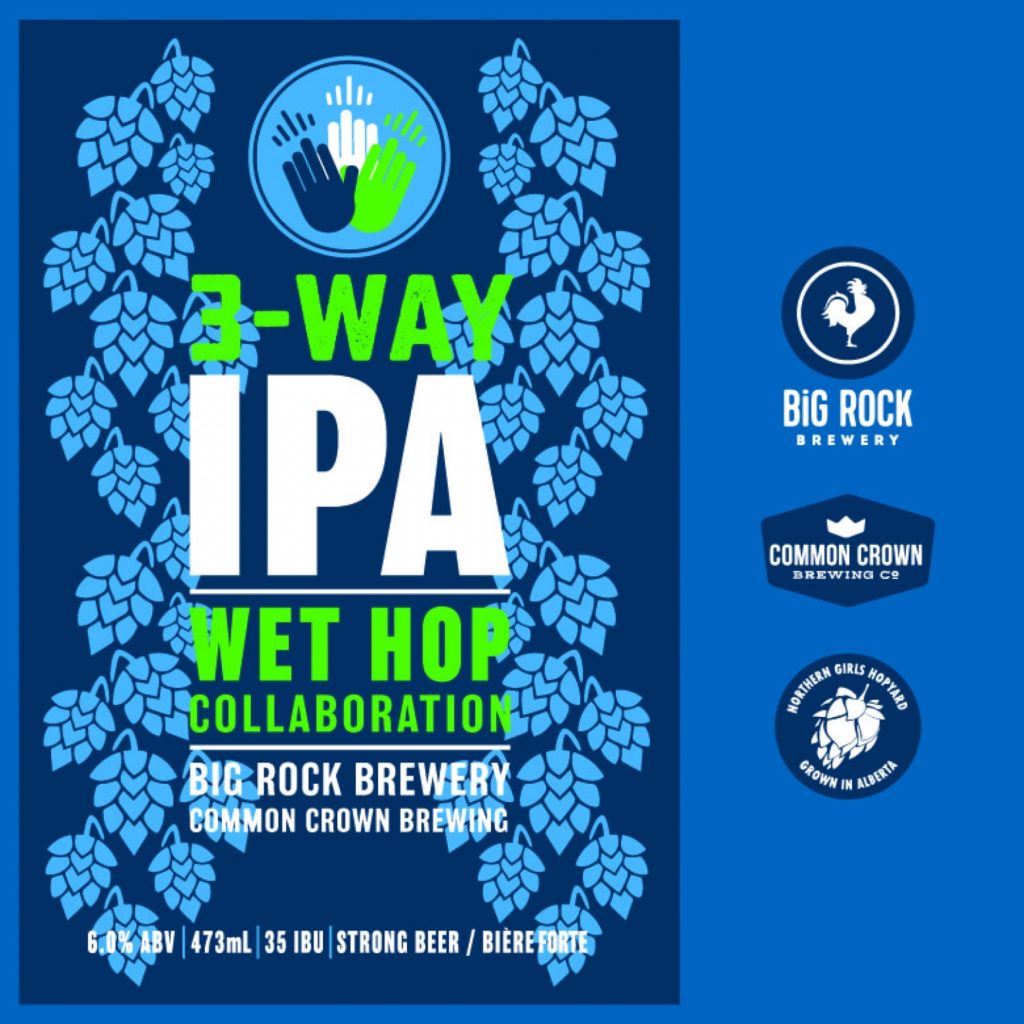 Our brew team has shared their brewer's notes with us…
Style: Wet Hop IPA
Colour: Golden Amber
Aroma: Citrus, Fruity, Floral,
Flavour: Citrus, Malty, Fresh
ABV: 6.0%
IBU: 35
Key Ingredients:
Malt: Alberta Heritage Select, Munich Malt, and Caramel Malt
Hops: Wet Hop Cascade
Yeast: Ale
Inspiration:
Collaboration with Big Rock, Northern Girls Hopyard, and Common Crown.
Description:
3 Way IPA was brewed using Alberta Heritage Select Malt as well as Munich and Caramel Malts. This produced a perfect sweet and spicy base for the fresh hand picked Cascade Hop cones that were picked that morning at Northern Girls Hopyard and driven to the brewery, then added to the brew kettle within 4 hours. The result is a refreshingly aromatic Wet Hop IPA, with scents of floral grapefruit and sweet citrus, with a subtle hop bite that is bursting at the seams with Wet Hop Freshness in this golden amber beauty.